Proud of Our Faculty
Studying Music at the Music School of Westchester will introduce you to a breadth of approaches to music, while challenging you to deepen your current skills and interests.

Dr. Vladimir Babadzhan: Co-Founder of the Music School of Westchester, Piano
DMA, Rimsky Korsakov Conservatory of Music, St. Petersburg (Russia). Thesis devoted to early music education. Concert pianist currently performing in Europe and US.

Rikako Asanuma: Piano
B.M M.M Musashino Academia Musicae, Tokyo, Japan, Manhattan School of Music , New York Performed as a soloist and chamber musician in Japan, England, Russia and throughout the United States such as at the Weill Recital Hall at Carnegie Hall, Stern Auditorium Perelman Stage at Carnegie Hall, Alice Tully Hall, Kennedy Center.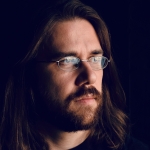 John Colonna: Piano, Jazz Piano, Composition
B.M, M.M New York University, Berklee College of Music, Boston.
Performed with his group the John Colonna Quarlet regularly in New York City (Tomi Jazz, Red Rooster, Hutaoli) and perfomed with the Blake Fleming Trio, for Renaissance Church in Harlem.  Been active playing with Chinese rock and pop musicians. Currently faculty member at  Hartwick College.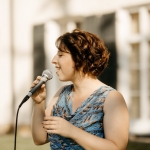 Miriam Crellin: Voice, Jazz Voice, Piano
B.M, M.M,  Music Performance, University of Adelaide, Australia. Manhattan School of Music.
Member of Gian Slater's invenio, Perth International Arts Festival, Voicingers International Jazz Vocal Competition 3rd place. Creative Vocal Series, Melbourne, Australia.

John Geller- Drum, Piano, Guitar
B.M.  Manhattanville College.  Taught in Public and Private Schools.  Has performed in the USA and Europe, long collaboration with Grammy- Winning blues guitarist Joe Louis Walker.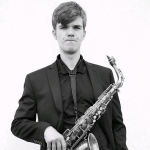 Nick Green: Jazz, Saxophone, Flute
B.M, M.M The State University of New York Purchase College.
Has perfomed in some of New Yorks top jazz clubs such as Blue Note, Smalls, Dizzys Club Jazz at Lincoln Center and Fat Cat.

Seeri Guarino: Violin, Suzuki Violin
B.M  SUNY Purchase, Conservatory of music, M.M New York University .
Member of St Thomas Orchestra, New York Youth Symphony Orchestra, New Amsterdam Summer Orchestra.  Teaches all levels.  Has a great interest in Art, Impressionism is her favorite period.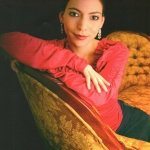 Molly Kiser: Piano, Violin
D.M.A , M.M , B.M Julliard School, New England Conservatory of Music, Curtis Institute of Music.                                                                                Gold medal winner of numerous international competitions in the U.S., including the World Piano Competition, the Kingsville International Young Performers Competitions and the Fort Collins Symphony Orchestra Young Artist Competition. Solo debut recital at Alice Tully Hall. Appeared as a soloist and chamber musician throughout the U.S., Japan, Mexico and the Czech Republic.

Elizaveta Kopelman: Piano
B.M, M.M Royal Northern College of Music in Manchester, Performance Certificate Diploma. Won the prestigious Young Concert Artist Trust Competition in London. Appeared as a soloist throughout the UK, Europe, USA, South America and the Middle East. Performed recitals and concerti at the Wigmore Hall, Royal Opera House, Queen Elizabeth Hall, Royal Festival Hall, Barbican Centre, La Salle Cortot, Concertgebouw, Weill Recital Hall at Carnegie Hall and Alice Tully Hall with such orchestras as the London Philharmonic, London Chamber Orchestra and New York Chamber Symphony.

Benjamin Larsen: Cello
B.A. MM. Manhattan School of Music
Has performed with many diverse ensembles. Performed at the Norfolk Chamber Music Festival, the Quartet Program, Music@Menlo and Pacific Music Festival. As an orchestral musician he has performed with the City Chamber Orchestra of Hong Kong, Ensemble 212, the Pacific Music Festival Orchestra and the Union City Philharmonic. Awarded the Hans and Klara Bauer Scholarship and the 2011 Pablo Casals Award.

Alexander Margolis- Violin
B.M., M.M.  Oberlin Conservatory, Indiana University, Northern Illinois University.  Praised by the Washington Post for his incisive, vibrato-rich tone chamber music with members of Corigliano, Pro Arte, Arianna and Maria Quartets. Concertmaster at Spoleto Festival USA for U.S. premieres of rare operas by Janacek, Bellini and Donizetti.  Current member of Glimmerglass Festival Orchestra, and former member of Honolulu Symphony. Performed Berg Violin Concerto with Robert Spano conducting.  Leads Jewish music ensemble Big Galute, and writes for Springs and Chamber Music magazines.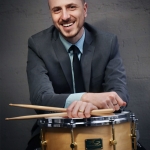 Samuel Martinelli- Drum, Music Therapy
B.M., M.M.  Music Therapy. Jazz Studies.  City University of New York- Queens College.  has performed with Grammy nominated and Latin Grammy awarded artist such Alcione, John Lee, Nilson Matta, Hendrik Meurkens, Marcus McLaurine, Dr Andre Thomas, Maestro Maurice Peress, at major music venues like main stage of Carnegie Hall, major Jazz Festivals in NYC area.  Recently recorded his first album as a leader, Crossing Paths.

Tonino Miano: Piano, Jazz Piano, Composition
B.A, M.M. University of Bologna (Italy), V.Bellini Music Conservatory Catanissetta. Performances: New music throughout Italy, Stork Music Festival, Roulette, Knitting Factory. WKCR Records:"Zambra", "Fannan", Network, Vol.1″, "55 Music Miniatures"
Dana Scofido: Guitar, Electric Guitar, Bass Guitar
Attended Berklee College. His recorded work includes CDs, videos, and studio recordings for a Nickelodeon television series. Founding member of the jazz organ trio In the Dream.  Appeared in concerts with the renowned musicians Bo Diddley, Jeffrey Osborne and children's composer John Farrell. His guitar work is featured on the 2009 CD Erubescent Nights.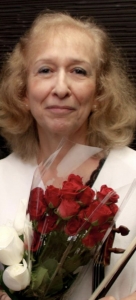 Alla Sherbakov: Violin, Chamber Music
M.M The Gnessin Institute (currently Russian Academy of Music) in Moscow. Performed with New York City Symphony Orchestra, West Side Chamber Players, Bronx Arts Ensemble, Brooklyn Philharmonic Orchestra, Greenwich Symphony Orchestra, Chamber Orchestra of New Jersey, Amor Artis Orchestra, Carnegie Hall, Lincoln Center, St Patrick's Cathedral and Metropolitan Museum of Arts. Has appeared as a guest artist on Saturday Night Live in 2014. Toured in Russia, Czech Republic, Germany, Italy, and Japan. Numerous chamber music ensemble engagements include Long Island String Quartett, Classical Strings, Sussex String Quartett and Azure String Quartett. Member of The Brooklyn Music Teachers' Guild, Inc.

Mazzele Sykes: Voice
M.F.A, B.F.A Carnegie- Mellon University. Performed with the San Francisco Opera, New York City Opera, Picolo Teatro dell'Opera. Anapolis Symphony and Pittsburgh Symphony. Studied with J. Oas, A. DiTullio, Alberta Masiello, J. Lader and B. Krebs. Teaches all styles, classical, musical theater, jazz and pop.

Becilia Wong- Piano
M.M., B.M.  Manhattan School of Music, Fellow, Trinity College (London), Licentiate, Royal Schools of Music (UK). Voice coach and staff pianist at the New York State Summer School of the Arts, pianist-in residence of Telesis Contemporary ensemble. Has frequently been featured in solo and chamber performances, as a pianist and a singer.  Is currently the Event Coordinator of the Young Maestro Competition, a licensed examiner and class instructor specialized in early childhood musicianship training for Yamaha Music education USA, and Music Director and Choir Director at the Church of Saints Peter and Paul- Saint Ursula in Mt. Vernon, NY.